Shop New Vehicles at Courtesy Buick GMC Lafayette
See Important Disclosures Here
Specifications
Stock Number N/A
Exterior White Frost Tricoat
Engine 6.6L 8 cyl
Interior Dark Walnut/dark Ash Gray Forge Perforated Leather Seat Trim
Location Courtesy Buick GMC Lafayette
MSRP N/A
Transmission Automatic
VIN 1GT49REYXMF308984

Body Description Crew Cab

Drive Wheels 4WD
Fuel Type Diesel
Trim Crew Cab Standard Box 4-Wheel Drive Denali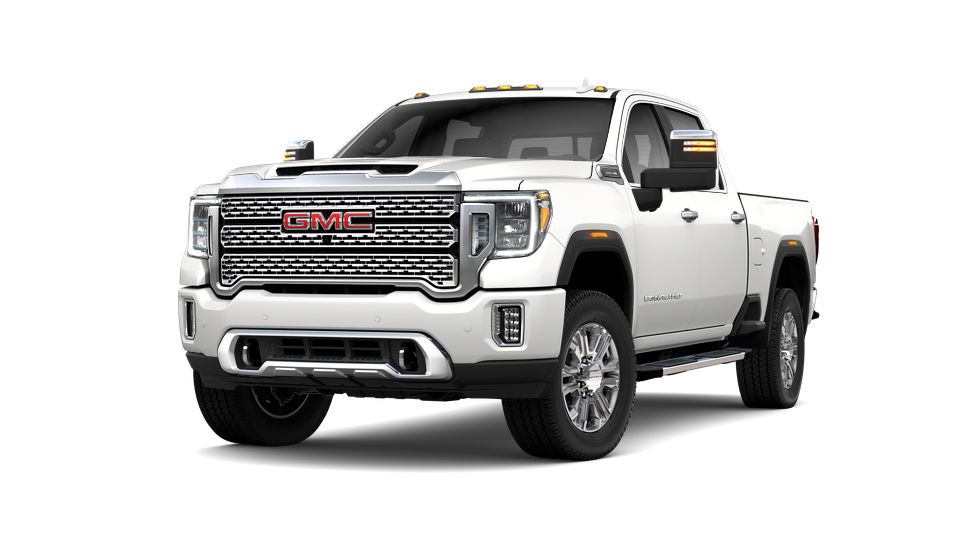 MSRP $80,210

Courtesy Price Contact Us

See Important Disclosures Here
Specifications
Stock Number N/A
Exterior Hunter Metallic
Engine 6.6L 8 cyl
Interior Jet Black Forge Perforated Leather Seat Trim
Location Courtesy Buick GMC Lafayette
MSRP $80,210
Transmission Automatic
VIN 1GT49REY8NF190466

Body Description Crew Cab

Drive Wheels 4WD
Fuel Type Diesel
Trim Crew Cab Standard Box 4-Wheel Drive Denali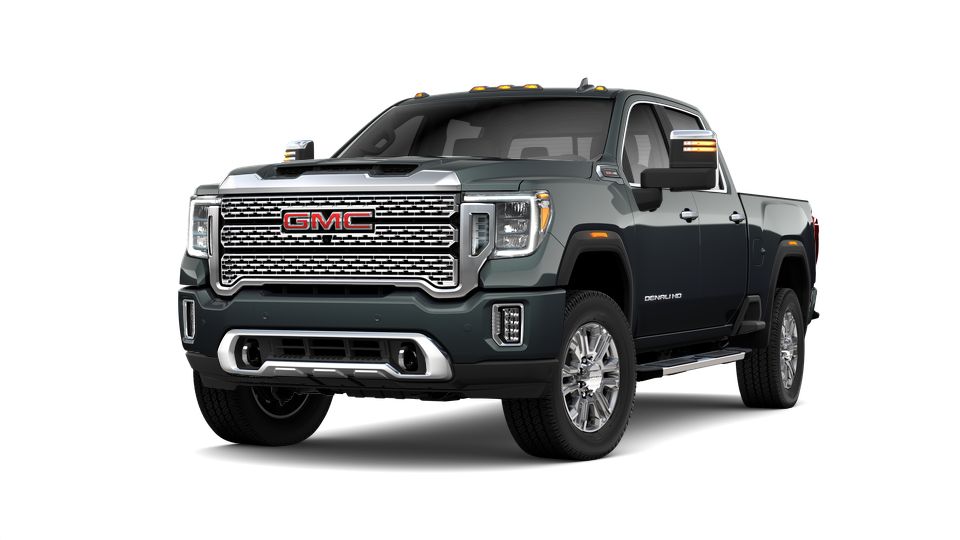 MSRP $79,825

Courtesy Price Contact Us

See Important Disclosures Here
Specifications
Stock Number N/A
Exterior Onyx Black
Engine 6.6L 8 cyl
Interior Jet Black With Kalahari Accents Perforated Front Leather Seat Trim
Location Courtesy Buick GMC Lafayette
MSRP $79,825
Transmission Automatic
VIN 1GT49PEY9NF188729

Body Description Crew Cab

Drive Wheels 4WD
Fuel Type Diesel
Trim Crew Cab Standard Box 4-Wheel Drive AT4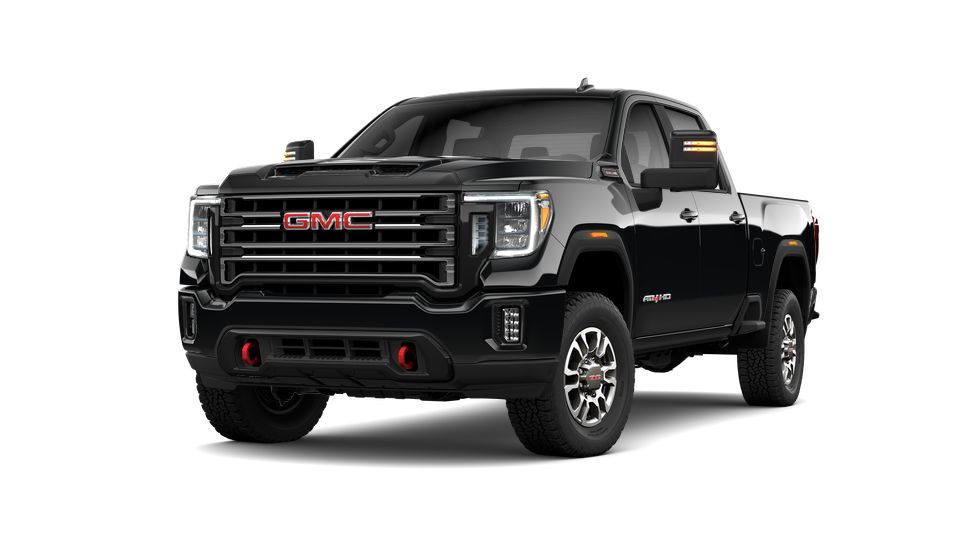 MSRP $80,300

Courtesy Price Contact Us

See Important Disclosures Here
Specifications
Stock Number N/A
Exterior Ebony Twilight Metallic
Engine 6.6L 8 cyl
Interior Jet Black With Kalahari Accents Perforated Front Leather Seat Trim
Location Courtesy Buick GMC Lafayette
MSRP $80,300
Transmission Automatic
VIN 1GT49PEY6NF187957

Body Description Crew Cab

Drive Wheels 4WD
Fuel Type Diesel
Trim Crew Cab Standard Box 4-Wheel Drive AT4

MSRP $80,430

Courtesy Price Contact Us

See Important Disclosures Here
Specifications
Stock Number N/A
Exterior Ebony Twilight Metallic
Engine 6.6L 8 cyl
Interior Jet Black Forge Perforated Leather Seat Trim
Location Courtesy Buick GMC Lafayette
MSRP $80,430
Transmission Automatic
VIN 1GT49REY8NF169732

Body Description Crew Cab

Drive Wheels 4WD
Fuel Type Diesel
Trim Crew Cab Standard Box 4-Wheel Drive Denali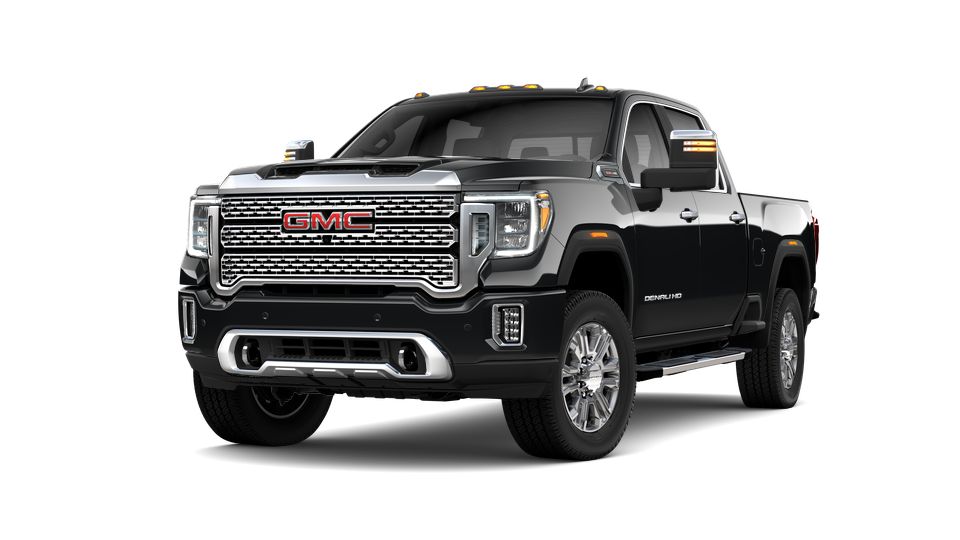 MSRP $77,460

Courtesy Price Contact Us

See Important Disclosures Here
Specifications
Stock Number N/A
Exterior Summit White
Engine 6.6L 8 cyl
Interior Jet Black With Kalahari Accents Perforated Front Leather Seat Trim
Location Courtesy Buick GMC Lafayette
MSRP $77,460
Transmission Automatic
VIN 1GT49PEY3NF204343

Body Description Crew Cab

Drive Wheels 4WD
Fuel Type Diesel
Trim Crew Cab Standard Box 4-Wheel Drive AT4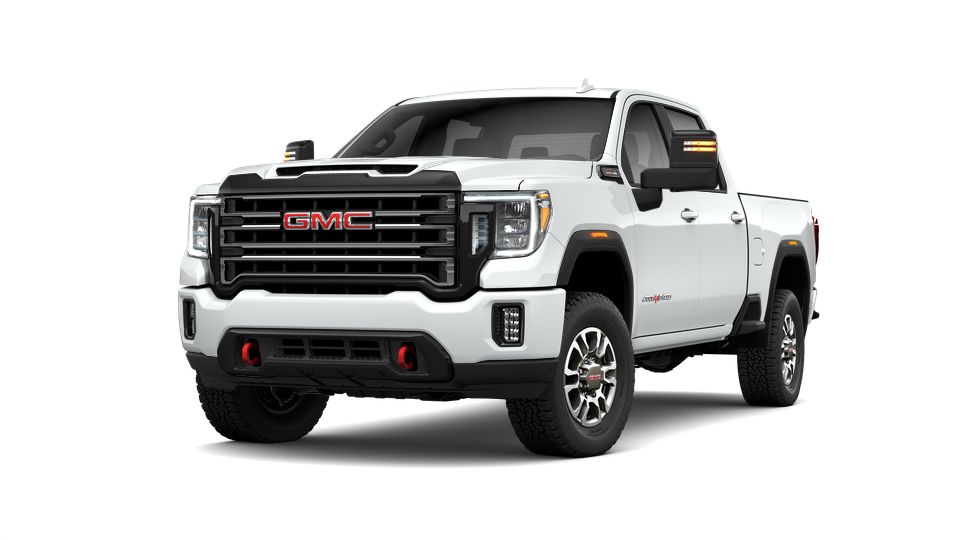 MSRP $50,270

Courtesy Price Contact Us

See Important Disclosures Here
Specifications
Stock Number N/A
Exterior Summit White
Engine 6.6L 8 cyl
Interior Jet Black Cloth Seat Trim
Location Courtesy Buick GMC Lafayette
MSRP $50,270
Transmission Automatic
VIN 1GT48ME79NF116731

Body Description Crew Cab

Drive Wheels RWD
Fuel Type Gas
Trim Crew Cab Standard Box 2-Wheel Drive SLE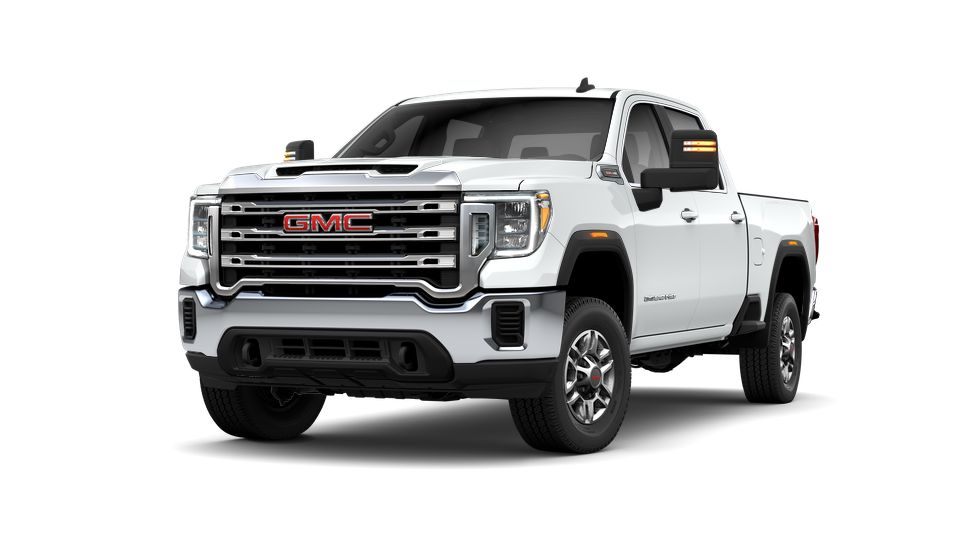 MSRP $77,905

Courtesy Price Contact Us

See Important Disclosures Here
Specifications
Stock Number N/A
Exterior Onyx Black
Engine 6.6L 8 cyl
Interior Jet Black With Kalahari Accents Perforated Front Leather Seat Trim
Location Courtesy Buick GMC Lafayette
MSRP $77,905
Transmission Automatic
VIN 1GT49PEY5NF209298

Body Description Crew Cab

Drive Wheels 4WD
Fuel Type Diesel
Trim Crew Cab Standard Box 4-Wheel Drive AT4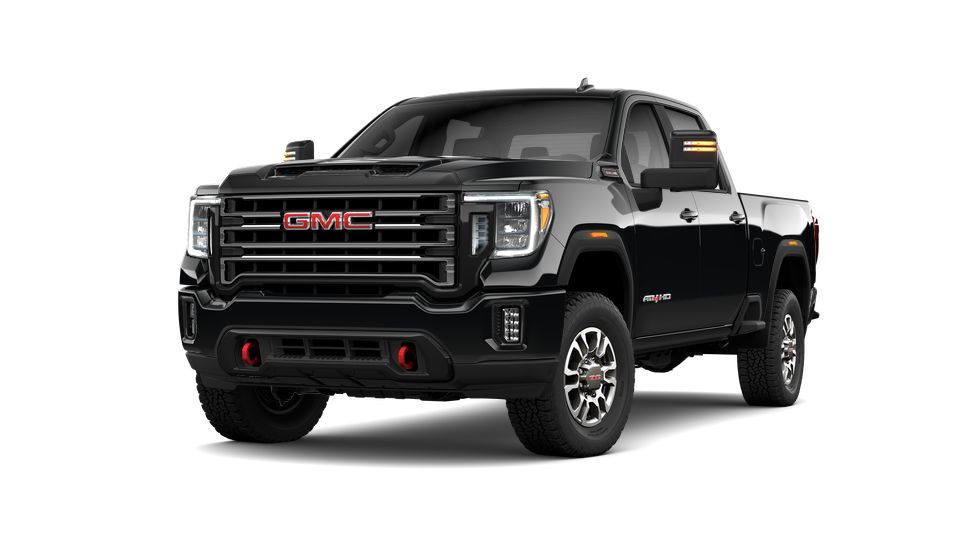 MSRP $77,905

Courtesy Price Contact Us

See Important Disclosures Here
Specifications
Stock Number N/A
Exterior Ebony Twilight Metallic
Engine 6.6L 8 cyl
Interior Jet Black With Kalahari Accents Perforated Front Leather Seat Trim
Location Courtesy Buick GMC Lafayette
MSRP $77,905
Transmission Automatic
VIN 1GT49PEY7NF209383

Body Description Crew Cab

Drive Wheels 4WD
Fuel Type Diesel
Trim Crew Cab Standard Box 4-Wheel Drive AT4

MSRP $72,215

Courtesy Price Contact Us

See Important Disclosures Here
Specifications
Stock Number N/A
Exterior Summit White
Engine 6.6L 8 cyl
Interior Dark Walnut/slate Perforated Leather Appointed Front Outboard Seating Positions
Location Courtesy Buick GMC Lafayette
MSRP $72,215
Transmission Automatic
VIN 1GT49NEY2NF219811

Body Description Crew Cab

Drive Wheels 4WD
Fuel Type Diesel
Trim Crew Cab Standard Box 4-Wheel Drive SLT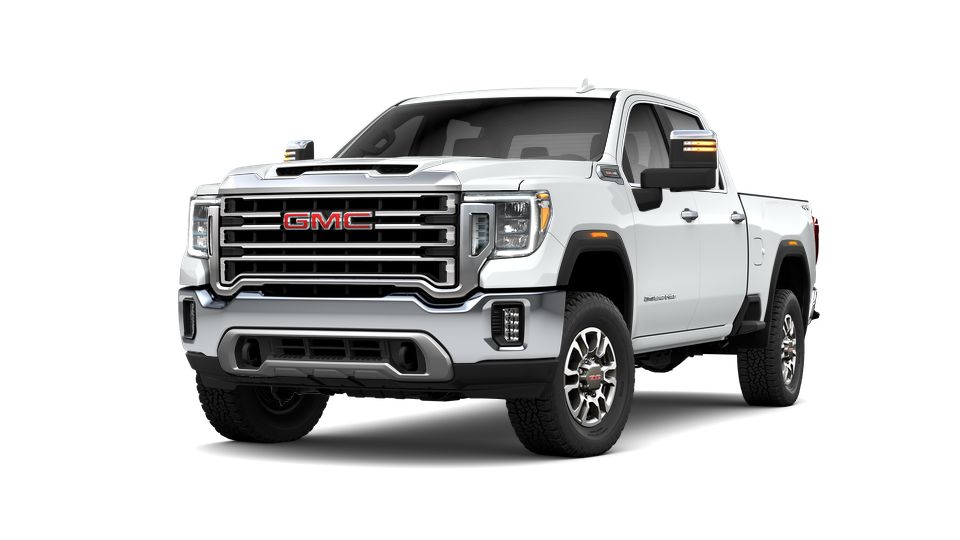 MSRP $72,710

Courtesy Price Contact Us

See Important Disclosures Here
Specifications
Stock Number N/A
Exterior Onyx Black
Engine 6.6L 8 cyl
Interior Jet Black Perforated Leather Appointed Front Outboard Seating Positions
Location Courtesy Buick GMC Lafayette
MSRP $72,710
Transmission Automatic
VIN 1GT49NEY2NF219985

Body Description Crew Cab

Drive Wheels 4WD
Fuel Type Diesel
Trim Crew Cab Standard Box 4-Wheel Drive SLT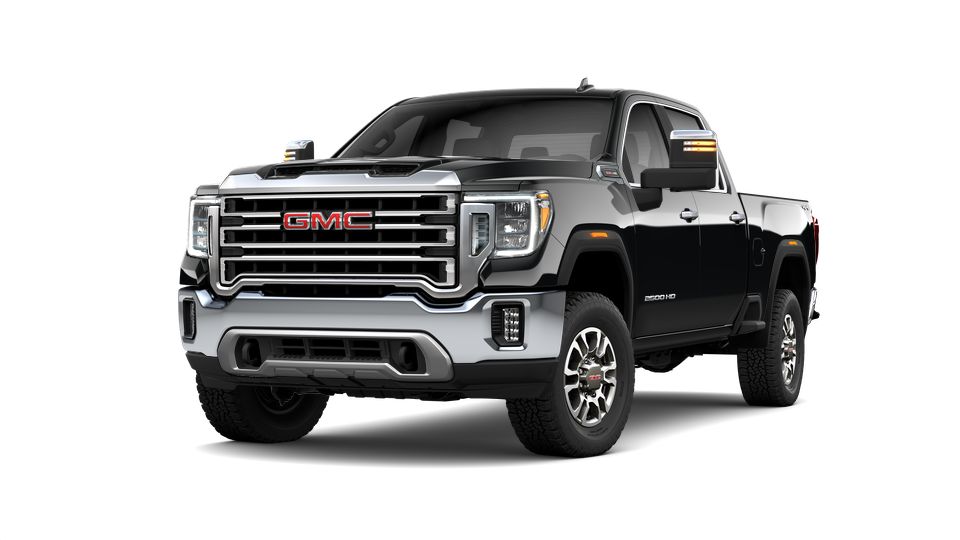 MSRP $81,030

Courtesy Price Contact Us

See Important Disclosures Here
Specifications
Stock Number N/A
Exterior White Frost Tricoat
Engine 6.6L 8 cyl
Interior Dark Walnut/dark Ash Gray Forge Perforated Leather Seat Trim
Location Courtesy Buick GMC Lafayette
MSRP $81,030
Transmission Automatic
VIN 1GT49REY2NF169161

Body Description Crew Cab

Drive Wheels 4WD
Fuel Type Diesel
Trim Crew Cab Standard Box 4-Wheel Drive Denali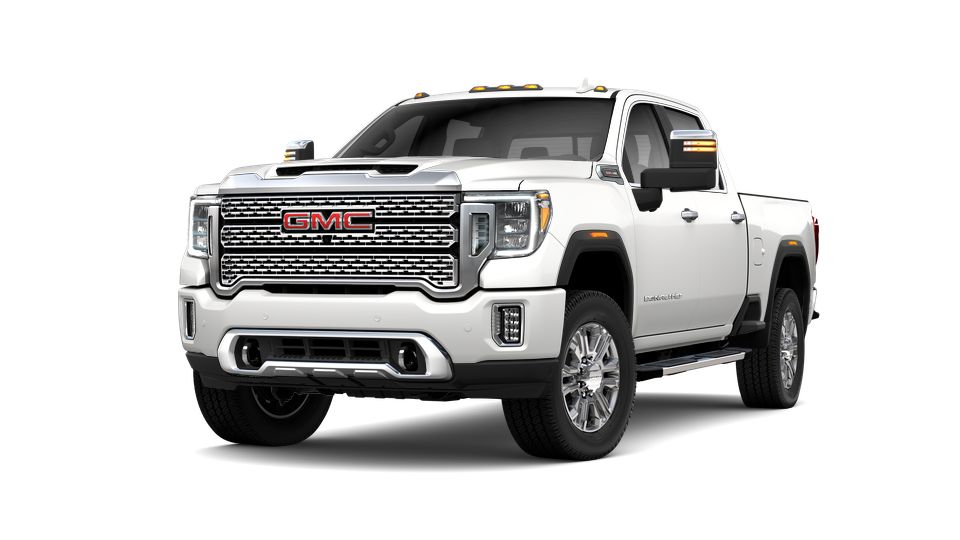 MSRP $80,430

Courtesy Price Contact Us

See Important Disclosures Here
Specifications
Stock Number N/A
Exterior Quicksilver Metallic
Engine 6.6L 8 cyl
Interior Jet Black Forge Perforated Leather Seat Trim
Location Courtesy Buick GMC Lafayette
MSRP $80,430
Transmission Automatic
VIN 1GT49REY7NF169723

Body Description Crew Cab

Drive Wheels 4WD
Fuel Type Diesel
Trim Crew Cab Standard Box 4-Wheel Drive Denali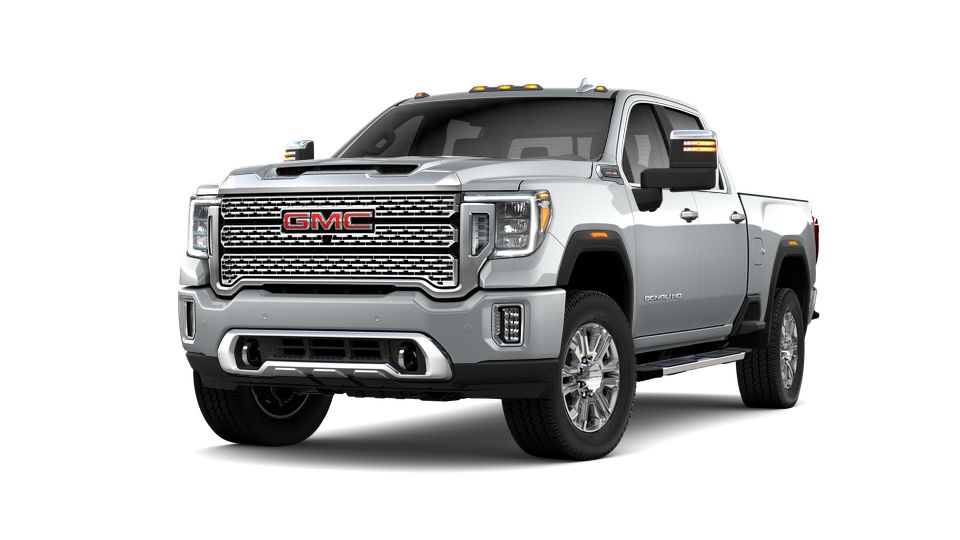 MSRP $72,710

Courtesy Price Contact Us

See Important Disclosures Here
Specifications
Stock Number N/A
Exterior Pacific Blue Metallic
Engine 6.6L 8 cyl
Interior Jet Black Perforated Leather Appointed Front Outboard Seating Positions
Location Courtesy Buick GMC Lafayette
MSRP $72,710
Transmission Automatic
VIN 1GT49NEY6NF220119

Body Description Crew Cab

Drive Wheels 4WD
Fuel Type Diesel
Trim Crew Cab Standard Box 4-Wheel Drive SLT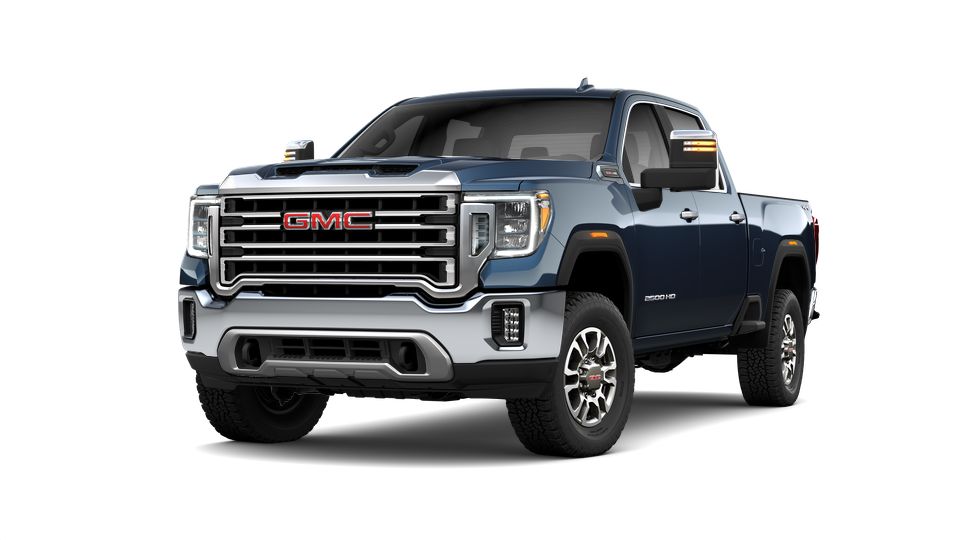 Add vehicles to compare. You can compare up to 3 vehicles at a time.
All Vehicles Tax, title, license and dealer fees (unless itemized above) are extra. Not available with special finance or lease offers.
Your quest for that perfect pickup is now over with the arrival of the new GMC Sierra 2500HD, an inventory of which is offered at our LAFAYETTE store. You will be stunned by its sturdy yet elegant exterior and a finely crafted interior. Step inside and you'll have a plethora of features at your disposal. A smooth suspension and responsive handling, coupled with surprising strength, doesn't put a strain on your wallet. View the specifications and learn more about its features from our friendly sales associates. Stop by and test-drive the new GMC Sierra 2500HD in LAFAYETTE today.